Shipping Policies:
What OfficeSalesUSA.com does for its customers:
<![if !vml]>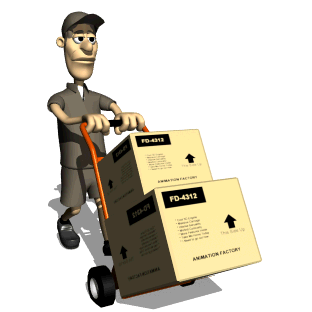 <![endif]>
Shipping & Returns
We deliver any UPSable item FREE usually next day anywhere in the contiguous 48 states.
In the New York Metropolitan Area, for a modest charge of $68.50 plus $18.50 each additional piece, we provide white glove service. That means we deliver furniture in the New York Metropolitan area inside your business or residence where you want it placed. We take it out of the carton and remove packing materials as well. Outside of this area in the 48 continental states we deliver inside to the first threshold or doorway of your home or business within approximately 20 miles of our 80+ warehouses, not assembled, at the same pricing shown. Outside that 20 mile area additional charges may apply. Additional pricing might apply for carrying up steps, going around back, using a tailgate etc. See "Furniture Policy" below for further details.
Note: We reserve the right to review all freight costs as necessary. You will be notified if additional charges apply.
What our competitors make you do for so called free shipping of furniture - take it off the truck yourself and bring it in. Fun!
<![if !vml]>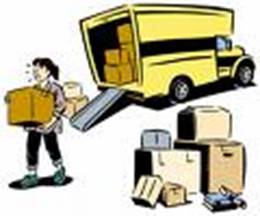 <![endif]>
<![if !vml]>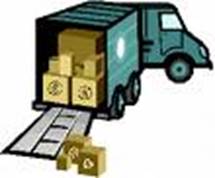 <![endif]>
Or they drop ship to sidewalk or loading dock only. You take it from there. More fun!
Note: Offers of free delivery for furniture by our competitors are often misleading.It usually means the delivery truck will merely stop at your address at no charge, leaving the customer to physically take the carton off the truck. Even sidewalk delivery is not included. At a minimum, we provide inside delivery, not assembled, through the first doorway of your business or residence to the extent possible, beyond the services offered by UPS.
Return Policy Summary:
Haskell New York Inc. will give full credit to any UPSable office supply product returned to us within 30 days in its original packaging. Some exceptions may apply. Custom ordered office supplies and furniture, including ALL Product Pro and Furniture Advantage items, are NOT returnable.
If furniture arrives damaged on delivery, refuse the shipment and notify customer service immediately at (877) 767-9669. You must notify us of concealed damage within 48 hours. Again, special ordered furniture is non-returnable unless defective and factory approves, or credit may be authorized.  In the unusual case that any stock furniture is accepted for return this will occur only on approval of factory or supplier and will incur additional freight and re-stocking charges.
Furniture Policy (and other nonUPSable orders) continued:
Outside the New York metropolitan area, we deliver furniture inside your premises, first doorway, not assembled, to your office or residence, within a 20 mile radius of our shipping points from almost 80 locations nationwide. Our minimum charge is $68.50, plus $18.50 for each additional item. Loading docks and elevator access is required, or additional costs may be incurred. If you are located outside this radius, our standard inside delivery charges may not apply. We will contact you before we ship regarding any changes in the costs of your inside delivery. Our standard policy on items not shipped by UPS is delivery, not assembled, inside the first doorway of your location. White glove installation, which includes set up inside your premises in the desired location and removal of all cartons, is at additional cost and will be quoted on request. In the New York Metropolitan area only, we usually provide white glove delivery for furniture deliveries for the above rates, with the exception of insulated files or other extra heavy or oversized product, with loading dock and elevator access available. Please note that we do not assemble furniture items delivered by UPS or any trucker unless requested. If requested, we will deliver inside and assemble at additional cost. If we can deliver furniture using UPS and the products do not require assembly, there is NO shipping or handling charge-freight is free. To order a UPS delivery with assembly, please notify us at info@OfficeSalesUSA.com. We will notify you of any additional charges that apply in advance of shipment. Other exceptions to the above such as difficult access (unusually steep staircases, numerous steps, lift gate requirement) may involve additional freight costs. Insulated (fireproof files) or other particularly heavy or oversize items, as well as custom workstations will cost more to deliver inside. Bulletin and marker boards 3ft x 4ft and larger must be shipped by truck and we usually charge $55.00 for the first and $5.00 for each additional one. We generally deliver insulated files dock to dock FREE. However, the customer is required to remove the item from the delivery truck under these circumstances or call us for alternate arrangements (877 767 9669). Our Maxon workstation kits are delivered drop ship free, onto your dock or street level. We of course can set these up for you at additional cost. Bookcases, literature organizers or other items that require extensive setup may involve additional costs as well.
Please inform us of unusual delivery conditions at time of order. You will be responsible for any additional costs incurred for reasons of unusual access. If brought to our attention in advance, we inform customers of increased freight costs before shipment. Maxon or other custom workstations are custom manufactured and are not returnable unless defective.
We reserve the right to review all freight costs as necessary. Custom ordered and custom assembled furniture is made and/or assembled to your specifications and is only returnable if the furniture is defective upon the customer receiving the goods. If goods are damaged on delivery, refuse the shipment and notify customer service immediately at (877) 767-9669.
Deliveries are made Monday through Friday 8:00am to 5:00pm. Signature is always required. Special arrangements may be made for unusual circumstances. Note any visible damage to carton on unassembled items on the bill of lading/delivery ticket before signing and accepting any shipment. Any claims for concealed damaged or missing items must be made within 48 hrs. For assistance, call our Customer Service at (877) 767-9669.
Office Supplies
Officesalesusa.com ships most office supplies next day free anywhere in the contiguous USA (48 states), if ordered that day no later than 4:00 EST, and if the order totals at least $50.00.Exceptions may apply, e.g. chairmats, white boards, factory direct corrugated boxes, cartons, or oversized or overweight items. Orders less than $50.00 are subject to a $9.95 below minimum charge. In order to expedite delivery and avoid backorders we reserve the right to order some items from distant warehouses which may delay the shipment of items by several days. Some zip codes may require an additional day for delivery. Furniture deliveries usually ship within 1-3 days. Special order furniture may require longer lead times from the manufacturer. We will notify customers of any unusual delivery schedules or changes in delivery costs before shipping.
Important: Do not discard the shipping materials/packaging for your order. Items not in their original packaging are not returnable for credit or replacement. We will credit 100% all office supplies returned in their original packing within 30 days. Call us to arrange a pickup at our cost (877) 767-9669.
International Shipping (Outside of the USA)

OfficeSalesUSA.com has partnered with a trusted third-party company, GlobalShopex.com to fulfill orders for our international customers. Simply put any items you wish to purchase in your shopping cart and choose the "international checkout" option. The items will automatically be transferred to the GlobalShopex cart. You may pay with international credit cards, PayPal and bank wire transfers. GlobalShopex will process your payment and guarantee delivery. Once your order is completed, all inquiries should be directed to GlobalShopex at customerservice@globalshopex.com or (786) 314-7144.
APO/FPO Orders:
Haskell New York Inc. does accommodate APO/FPO shipments that meet US Postal Service regulations, subject to a surcharge to cover additional costs and insurance for all orders. APO/FPO orders that exceed US Postal Service regulations will be quoted separately.
WE RESERVE THE RIGHT TO CHANGE POLICIES AT ANY TIME WITHOUT ANY PRIOR NOTICE.